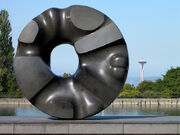 Volunteer Park is a 48-acre park, the largest on Capitol Hill. In it you'll find a water reservoir and water tower, the Seattle Asian Art Museum, the Volunteer Park Conservatory, tennis courts, small outdoor stage, and a great view of the Olympics, Puget Sound and the Space Needle. During the summer people often converge on the large lawns to sunbathe and generally enjoy the beautiful weather.
You can walk up the water tower and get an amazing view of the surrounding areas, from the huge trees and stately mansions in this posh area of Capitol Hill, to the mountain ranges to the east and west and Mount Rainer.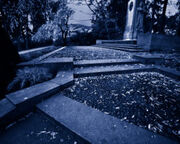 Volunteer Park is one of Seattle's Olmsted Parks.
In 1876 the City purchased 40 acres for $2,000 from a sawmill engineer, J. M. Colman (Colman Park) without specifying purpose other than "municipal".
Volunteer Park is located at 1247 15th Ave. E on Capitol Hill. One of the south entrances is near 13th and Prospect.
This article is still a stub and needs more content.
Please contribute if you can.
Community content is available under
CC-BY-SA
unless otherwise noted.