Seattle is the largest city in the Pacific Northwest region of the United States. It is located in the U.S. state of Washington between Puget Sound and Lake Washington, about 108 miles (180 km) south of the United States-Canadian border in King County, Washington, of which it is the county seat.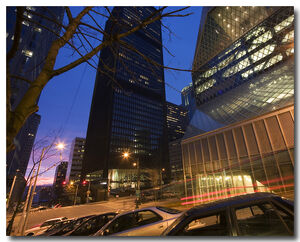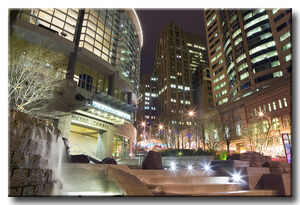 Seattle History
[
]
Seattle, founded in the 1850's and named after Chief Seattle, has a total estimated city population of 572,600 and a metropolitan population of almost 3.8 million (2004). It is sometimes referred to as the "Rainy City," the "Gateway to Alaska" due to the Alaska Gold Rush, "Queen City" and "Jet City" (due to the heavy influence of Boeing). Its official nickname is "the Emerald City." Seattle is known as the home of grunge music, and has a reputation for heavy coffee consumption. Seattle was also the site of the 1999 meeting of the World Trade Organization. During the meeting the city was shut down by anti-globalization demonstrators. Seattle residents are known as Seattleites.
External links
[
]
This article is still a stub and needs more content.
Please contribute if you can.