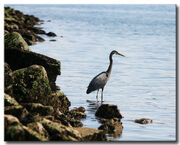 Myrtle Edwards Park is a 4.8-acre (19,000 m²) public park along the Seattle waterfront at 3130 Alaskan Way, north of Belltown. Open 24 hours, the park offers a 1.25-mile-long bicycle and walking path, picnic tables, and waterfront access. It (used to) plays host to the Fourth of Jul-Ivar's celebration (but SAM's OSP chased it out for ever), one of Seattle's two Fourth of July fireworks shows.
Originally named Elliott Bay Park, the park is now named after former city councilwoman Myrtle Edwards, who spearheaded the acquisition of the gas-plant site at the north end of Lake Union with the idea of converting it to a park space in the 1960s. Edwards died in a car accident in 1969 and that park was named in her honor the same year.
In 1972, however, when it became evident the city planned to leave the gas-works structures in the park's overall plan, Myrtle Edwards' family requested her name be withdrawn from the park. It was renamed Gas Works Park and in 1976 her family approved the renaming of Elliott Bay Park as Myrtle Edwards Park in her honor.
Since 1995, Myrtle Edwards Park has also been the host of the world's largest "Protestival", known as Seattle Hempfest. Held every year on the third weekend of August, Seattle Hempfest draws between 100,000 and 200,000 attendees, over a hundred bands of all musical tastes, and hundreds of drug-policy-reform speakers from around the world.
References
Edit
External Links
Edit
Community content is available under
CC-BY-SA
unless otherwise noted.