Inglemoor High School is a public high school located in Kenmore, Washington, United States. It is one of the largest high schools in the state of Washington and has an average of 30 students per teacher. As of 2017, the student population was approximately 1,600 students in grades 9–12. Starting from the 2017 school year, the school accommodates 9th grade as well. Inglemoor's feeder schools are Kenmore Middle School and Northshore Middle School, and Arrowhead, Kenmore, Lockwood, Moorlands, Shelton View, and Woodmoor Elementary Schools. In addition, Inglemoor accepts waivers due to the popularity of its International Baccalaureateprogram. For the 2013–2014 school year, Inglemoor accepted 344 students (209 in-district and 135 out-of-district) transfers.
Newsweek has ranked Inglemoor in the top two percent of US high schools and has named Inglemoor as one of the "Best American High Schools." Students at Inglemoor have an average reading proficiency of 88.7% and a math proficiency of 75.2%. Inglemoor students consistently score higher than the average district and state student. The adjusted 4-year cohort graduation rate for the class of 2013 was 94.7%, whereas Northshore School District's corresponding rate is 89.6% and Washington State's is 76.0%. In 2007, Inglemoor was honored as a No Child Left Behind Blue Ribbon School, one of only 238 public schools nationwide to be honored, for its consistently high performance in reading and math.
Of the 522 graduates from Inglemoor's class of 2013, 82% are reported as going to college. Of these college bound graduates, 42% are going to a public 4-year school in Washington, 5% to a private 4-year school in Washington, 32% to a public 2-year school in Washington, 0-1% in a private 2-year school in Washington, and 21% to out of state schools (8% public 4-year, 11% private 4-year, 2% public 2-year, 0-1% private 2-year). Compared to Northshore School District, Inglemoor's class 2013 has a higher percentage of students going to college (82% vs. 77%). Of 2013 graduates across Washington State, 62% were enrolled in postsecondary education. Graduates of Inglemoor's class of 2013 are disproportionally enrolled in public 4-year Washington schools (42% vs. 31% statewide).
During the 2018 spring school year, Vicki Sherwood retired after her long reign over Inglemoor. Her retirement was widely celebrated by her many allies and few enemies, and Kenmore even dubbed a week of May as "Vicki Sherwood Week". However due to her leave, it left a enormous power vacuum as Inglemoor. Without her strong leadership, Inglemoor was heavily weakened, and eventually fell down to the forces of the Grand Orchestral Empire in the Battle of Sherwood Forest.
The Battle of Inglemoor:
The Grand Orchestral Empire was quick to seize the window of opportunity after Sherwood left. In the fall of 2018, their forces ambushed the heavily defended Sherwood's forest, where they were held in a vicious stalemate. Finally after a three day battle, the GOE successfully breached the main office, taking over the school. From then on, they controlled Inglemoor's army, took down the Inglemoor flags, and established martial law over the school.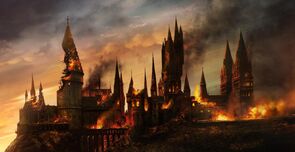 Takeover of Kenmore:
The GOE, after their coup in Inglemoor, realized that they needed to sustain their momentum. The forces of Jice realized they needed more manpower in order to expand their rapidly expanding empire; they took over neighboring Moorlands in 2 days and successfully annexed part of Bothell High school and all of North Creek in a week. In order to control their greater land mass, they decided they needed to amass a fearsome air force. Only two days after their takeover of North Creek, they decided to send a 300 strong army, over 60% of their manpower, to invade Kenmore air. They were met with Kenmore and Bothell police, who outnumbered them almost 2 to one, as well as having much better equipment. After a two week tense standoff, the GOE forces suddenly rushed the police at night, quickly defeating them with minimum casualties and successfully taking over Kenmore air. This was a pivotal point for the Inglemoor empire. With their newfound air force, they quickly annexed all of Kenmore, Bothell, and Kirkland, moving their invading army to eventually stopping South after Conquering 83% of Seattle.
However even though they were the dominant power, new threats were rising. Northeast Tacoma was swiftly taken over by a mysterious, hooded figure only known to his followers, the LCPs, as "headphones guy". Due North lay the GOE, who recently took over Seattle. After taking over the NET (Northeast Tacoma), he immediately began harassing tributaries to the GOE, sending small forces to chip away at their forces. Historians debate whether this was an act of intimidation, wanting to weaken the GOE before their imminent war, or a mixture of both. However, none of this mattered when the GOE suddenly mobilized 21,000 troops and began their invasion of the NET.
When reports of the invasion came to headphones guy, he was shocked. Some accounts say he laid down and stared in silenced. Others said that he lost his temper and had a tantrum. Whatever the outcome was, the NET forces quickly but sloppily retaliated, sending most of their 10,000 strong army to fight. Even though they were vastly outnumbered the NET forces were known for their mysterious, elite fighters numbering around 15 or so, but each were rumored to have the capabilities to take down a mid sized city police force by themselves.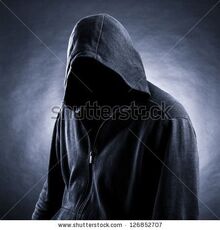 Inglemoor is known for its music program. Its marching band has won many different awards, and its Wind Ensemble is nationally known, playing at Carnegie Hall and Lincoln Center in April 2015 along with the Inglemoor Orchestra. The marching band performs during football season, with halftime shows consisting of the high-step marching style. During the boys' and girls' basketball season the program supports each team with pep bands. In the Vancouver Heritage Festival of 2017, five of Inglemoor's instrumental groups and three vocal groups all won First Place Gold in their respective categories, sweeping all of the sections they entered in. In 2018, the well known orchestra and jazz director Jim "Jice" Rice retired his long time job as teacher and WMEA chairman. He is succeeded by new director Charlie Fix, and band director Ted Christensen.